Welcome to Dr. Estrada Optometry
We're proud to offer comprehensive eye care services and eyewear for the whole family. Our staff looks forward to helping you with all of your eye health needs. We will take the time to answer all of your questions and ensure you understand all of your options.
In everything we do, we make it our mission to provide our friends, neighbors, and the surrounding community with quality eye care and optometric expertise in a setting that is friendly and organized. We are always looking for ways to improve as a practice, too, so you if you have any suggestions or comments, we'd love to hear from you!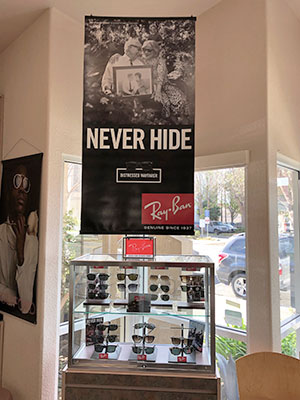 I hate going to the optometrist. I mean, I hate it more than going to the dentist - so much that I'll even avoid it for years. But, I had to go because I lost my glasses, and I couldn't believe it. They were so kind and easygoing that for once it wasn't bad. I didn't have to wait long for them to call my name, they took me through all of the eye exams quickly but didn't make me feel like I was being rushed, and they even promised to "warn" me before doing the glaucoma test (I really hate that one). The optometrist himself talked to me about my concerns, like the pupil eye drop thing, and even joked around so I felt more comfortable. When I went back to pick up my glasses they even gave me a couple extra eye glass wipes because of the wait (which actually wasn't long). I highly recommend this place, especially for people with anxiety.
Marla
Call us today or contact us to find a time that is convenient for you to see us.