Welcome to our Online Patient Center! Here you can get information about what to expect during your visit with Dr. Estrada as well as payment and insurance information.
We want your visit to be as stress-free as possible. Our staff will do everything we can to make sure your experience is pleasant and convenient. If you have any questions about these forms, please don't hesitate to contact us.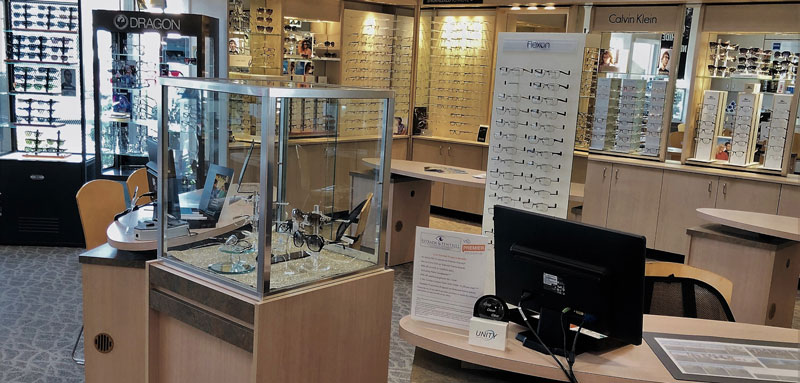 What to Expect
When you visit our office, you will be warmly welcomed and we can answer any questions you may have about completing the paperwork so that Dr. Estrada Optometry may see you. Our team will work together to evaluate your eyes and provide relevant eye care treatment information, review your vision benefits and payment options, fit you for glasses or contact lenses, and focus on exceeding all of your expectations. If at any time you have questions about the process or your specific health information, please ask.
I hate going to the optometrist. I mean, I hate it more than going to the dentist - so much that I'll even avoid it for years. But, I had to go because I lost my glasses, and I couldn't believe it. They were so kind and easygoing that for once it wasn't bad. I didn't have to wait long for them to call my name, they took me through all of the eye exams quickly but didn't make me feel like I was being rushed, and they even promised to "warn" me before doing the glaucoma test (I really hate that one). The optometrist himself talked to me about my concerns, like the pupil eye drop thing, and even joked around so I felt more comfortable. When I went back to pick up my glasses they even gave me a couple extra eye glass wipes because of the wait (which actually wasn't long). I highly recommend this place, especially for people with anxiety.
Marla
Payment Options
Dr. Estrada Optometry believes in providing the best value for you and your family. We have products and pricing that aims to accommodate all budgets and our office participates in most insurance programs. For patients who have little or no vision insurance coverage, flexible payment programs may be arranged. To learn more about our payment options, please call our office directly.
Our office accepts cash, check, and major debit and credit cards including MasterCard, Visa, and American Express as well as Care Credit.
Don't forget to use your:
Flexible Spending Plans
Health Savings Accounts (HSA)
Medical Savings Accounts (MSA)
Cafeteria Plans for most of your eye care needs
Insurance
We participate with VSP and are a PREMIER practice. We also accept Medicare, Medicaid, MES, and most medical plans. Check with our staff if you have other types of coverage.
Care Credit
The Care Credit card is available to help people pay for health care expenses, often with an introductory period that is interest-free. We accept Care Credit for all of our services. To learn more or apply for the card, visit Care Credit here.
All of the above plans can be used for all your eye care and eyewear needs, including eyeglasses, contact lenses, routine office visits and medical office visits.